Are you one of those who want a drink daily after work? If yes, then I am sure you invest a lot of money on those highly priced alcoholic drinks. Read this blog to save some of your expense. You can thank us later for that.
If you are someone who needs a drink every day after work to unwind, you must be burning holes in your pockets. Even if you are not a daily booze person, you could enjoy going to the weekend pub or hosting house parties with your friends. And it's a well-known fact that the drinks we cannot do without are served at not-so-less prices in those bars.
On the quest to have Manhattan Mondays and Wine Wednesdays, we spend thousands. A recent Reddit user mentioned how he paid a down payment for a pickup truck with the money he saved from not drinking for a month. 
There is no denying that those cocktails we love come at huge rates. And, given the variety of ingredients that go into crafting them, the high prices appear reasonable. Because, at the end of the day, businesses are in the business of making money.
Prepare to spend more than 750 INR if you want to sample a high-quality drink in India. It's also not a good idea to spend that much money daily. In such a case, one has to be a little smart when going out to those bars and pubs. As a result, all consumers require are ways to save money on alcoholic drinks.
But do not worry, for I am here to give you some tips and suggestions on being mindful of every penny.
The name is self-explanatory. We will be indeed happy when we can save those extra bucks on the alcoholic drinks, mostly cocktails, that would otherwise cost us a fortune. Because happy hours are when clubs and taverns offer alcoholic drinks at discounted rates, make sure you visit bars at those hours. 
In fact, some establishments provide late-night happy hours between 10 and 11 p.m. to make it easy for office workers. This way, you won't have to spend as much money on drinks on a daily basis.
Beers, as we all know, are the most cost-effective alcoholic drink. And it only makes sense for you to choose beers if you are to drink every day. As a matter of fact, premium beers are one-fourth the price of most cocktails. Therefore, what you can do is you may reserve the cocktails and wines for weekends and stick to beers throughout the week.
We tend to order food every time we go to pubs. Be it french fries or some nachos; we end up ordering appetizers. To avoid that extra expense, you should go home after the office, eat a little something enough to keep your stomach full for 1-2 hours and then head out. That way, you'll only have to pay for the drink and not any additional food items. 
However, there are certain bars that provide meal discounts as well. So rummage through the menu to see if you can find anything to go with your tasty and inexpensive drink. If you're traveling with pals, you can even divide the food bill.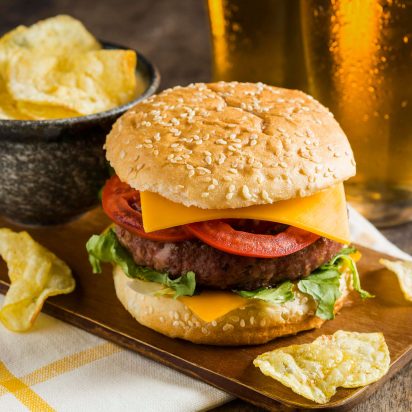 One of the most significant suggestions to be economical is to keep track of your drinking habits. Drinking a little every day is fine, as long as you don't go overboard and become addicted. Remember that the line between drinking for fun and being hooked is razor-thin. As a result, make certain you know when to stop. The easiest strategy is to keep track of the expense incurred on alcohol each day with an aim to lessen it. When you examine the prices of these alcoholic drinks, it might come as a shock to you, prompting you to reconsider your daily drinking habits.
Do your homework before going to any bar. Look for places that offer great deals on cocktails and meals, and choose the one with the finest discounts. See? That easy.
Before going out for drinks, make a budget and only bring the amount of money that your budget permits. Don't go above that budget by even a penny. This is a good habit since it will keep you in check. Avoid using debit or credit cards since you are more likely to spend more than you intend to.
The tips mentioned above will come in handy every time you visit a bar. But what if you want to chill at home without drinking those stereotypical beers? 
Worry no more, for we've got you covered. In A Can, cocktails are well-known for two reasons: the first is their unique ability to provide your favorite cocktails in a can, and secondly, the low price, which is 140 INR per can. 
Also, it comes in 5 of our favorite and interesting flavors- LIIT, Rum Latte, Gin N Tonic, Whiskey Collins, and Vodka Mule.
What a combination of convenience and cost-effectiveness! So, instead of going out to bars and spending hundreds of dollars after a long day, get yourself an In-A-Can cocktail and relax at home.
Thus, spare the hassle of going to bars and spending thousands after a tiring day, and get yourself an In A Can cocktail and chill at home.
So, wait no more and grab those luscious canned cocktails.