The origin of cocktail has many theories wrapped around it. One hypothesis claims that a cocktail is a drink garnished with cock's tail, while another claims that it is a term borrowed from French meaning eggcups. Who's to say which one is correct? No one knows, and no one cares, as long as they can drink their favorite cocktails.
The Cosmopolitan, Whisky Sour, Bloody Mary, and other classics come to mind when we think about cocktails. Even when we try our hands at new cocktail creations, we end up with classics in our glasses. Maybe it's because no one enjoys change. In India too, these vintage cocktails ruled the tables.
However, the entire scenario is different today. New cocktail trends are coming up with intriguing flavors. And when it comes to India, we have a variety of ingredients, such as spices and herbs that are clubbed together to create amazing cocktails. Indian cocktails combine a variety of ingredients, such as tamarind juice, jaljeera, aam Panna, and shikanji, among others, to make them exotic. Some even include North-Eastern flavors such as the famous ghost pepper, also known as Bhut Jolokia, the hottest chili pepper. So, can you imagine having a cocktail of that flavor? Pretty interesting, ain't it?
Mojitos and mule cocktails are classics, but how about adding some excitement to your cocktail repertoire?
So let us take a look at 7 indigenous cocktails from India-
As we know, jaljeera is composed of roasted cinnamon, dried mango powder, cayenne ginger, black pepper, and mint.
Now when we combine Jaljeera and mojito- it sounds weird, right? Don't worry your classic mojito is not ruined. In fact, the flavor is improved by the addition of this twist. A mojito is a simple cocktail made with white rum, sugar, lime juice, mint, and club soda. Now just add the jaljeera to it and your jaljeera mojito is ready.
Kanji is a probiotic drink from Delhi. It is prepared using black carrots or beetroots. And a popular cocktail is made out of it. This amazing cocktail, known as Kanji cocktail is an amalgamation of tequila, beetroot kanji, pickled beetroot, and lime. Sounds interesting? Wait till you get the taste of it. 
Imli or tamarind is a fruit that is also considered to be a well-known spice of the Indian subcontinent. And it is very difficult to resist once you get the taste of it because of its interesting sweet and tangy flavor. Now imagine tamarind-flavored cocktails. Let's start with adding some imli to the classic margarita and wait for the magic to happen. A tamarind-flavored margarita is a blend of tamarind, ginger simple syrup, tequila together with triple sec and some lime juice.
So, who are you holding out for? Create your own imli mix.
Aam Panna? Good.
Vodka? Good.
Sweet lime? Good.
Cumin? Good.
A union of these- what's not to like?
This cocktail drink popular in the big cities has a chatpata touch to it making it one of the most lovable drinks in the country.
Lassi is one of the most popular drinks in India. And people who do not like lassi are looked at with judgemental eyes. These days, lassi also comes in different flavors. One of them is mango lassi. And a mango lassi needs some intense preparation as it comes with its own set of ingredients- mangoes, buttermilk, yogurt, kaffir lime syrup, and some lime juice. Now let's make it a little smoother and add some rum to it.
Tada! Your mango rum lassi is ready.
Craving for a Moscow mule? We have for you our very own Mumbai mule.
The mule cocktails are a huge trend these days, especially Moscow mules. People absolutely love the mixture of vodka, ginger, and lime. Even In A Can has its own mule cocktail, Vodka mule. And do you know the best part? It comes in a can.
Now moving on, let's talk about how a mule cocktail can be indianized. Well, all you need for a Mumbai Mule is vodka, ginger, lime juice, and some spicy syrup. This will be highly fascinating for your tastebuds.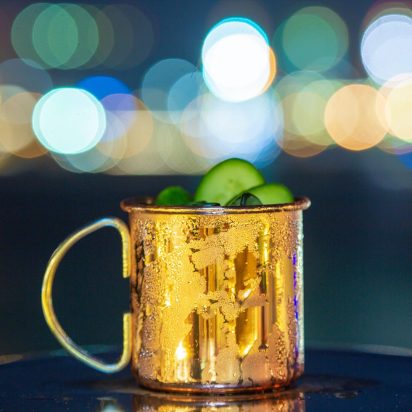 Have you ever tasted peppery cocktails? And how do you imagine a cocktail made with the world's hottest pepper would taste? Is your mouth watering yet? This cocktail uses a dried bhut jolokia, often known as ghost pepper, to make a basic chili-pepper mix. With the smokiness coming from the pepper, a bhut jolokia cocktail is a concoction of honey whiskey, simple syrup, lemon juice, and lastly one dried bhut jolokia split in the middle.
So get ready for the world's hottest cocktail, brewed from the world's hottest pepper. Also, don't forget to have tissues on hand.
That's not all. Each day, a new cocktail recipe is being discovered and there is no limit to it. You should also try to come up with your own.